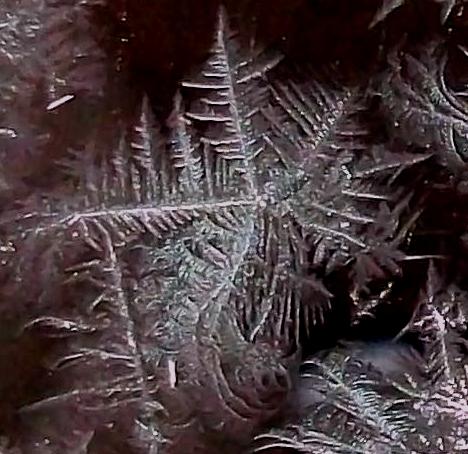 It's often been said that that definition of insanity is doing the same thing over and over again and expecting different results. We all do this to some degree, partly because we're wired for it. Our bodies like to eat and sleep at the same time every day. Most of us have a morning routine like coffee in bed, an hour of reading, a leisurely breakfast… oh wait, that's just my fantasy. Reality includes coffee in bed, but the rest of the timetable speeds up a bit.
Patterns can help us get through our lives, but I know they sometimes get disruptive and disconnect me from my best self and those I love. For instance, I am a homebody who loves to read, which is a nice way to live occasionally but a constant pattern of it eventually leads to isolation or depression.
So what do I do? I try to start a new pattern, a healthier one, because ironically the cure for an unhealthy pattern is the deliberate, repetitive practice of a better one.
Repetition is a driving factor in nature and art. Look at fractals, those beautiful pictures of nature repeating its patterns over and over to achieve something even more beautiful. Listen to a piece of music that builds on a theme and you will hear the same notes over and over again. Now notice that what makes a flower or a song really interesting is not perfect repetition, the same thing over and over, but variations. The variations may be a deliberate choice, or a random accident but either way the result is beautiful.
As a recovering perfectionist control freak, it's a relief to see that even randomness can become beautiful. What's interesting is the effect a variation has on the structure around it. Whether the variation emerges from a mistake or a deliberate choice,  strong, repetitive patterns either amplify the shift into something more amazing and powerful, or sweep it into the whole, letting the change occur without destroying everything. We don't have to get it right every time, we just have to know the ideal that we're aiming for and eventually we overcome our unfortunate mistakes to create either a beautiful new variation or an even better pattern.
Recently I played Game On, a diet contest that focuses on breaking bad patterns and starting good ones through a very rigid structure of eating times, meal composition and other factors. What I noticed was that the structure made me more attentive to what I do over and over and the positive or negative effects of those choices. When I don't drink tons of water and exercise every day, I don't feel as well. Change is hard but there's something about friendly competition and encouragement that helps this contest work. Everyone comes out a winner because we're all working to change habits, to create new, beautiful and powerful variations in our personal patterns.
The same thing happens on a spiritual level during Lent. We deny our usual patterns, we say no to coffee or cigarettes or our favorite websites and advice columnists. All the readings, the fasting, the fish on Fridays, the small sacrifices and generous alms are designed to make us break a pattern of complacency and grow closer to God.
And this is where the big 'NO' comes in.
God loves us so much that He says NO. Not in the same sense that a parent warns a toddler about touching something hot but in an even deeper manner. God tells us no in order to make us say yes to Him. The Ten Commandments, the Golden Rule, the crucifixion itself are all one big plea from God: "I love YOU. Choose Me."
NO, I will not spare my only Son from the Cross because His sacrifice redeems YOU.
NO, I will not accept mere politeness between people because YOU deserve a deep, abiding true love, the kind YOU must share to receive.
NO, I will not tolerate lying, stealing, murder, jealousy or adultery because those things hurt YOU.
NO, I will not abide disrespect for your parents because whatever they may do wrong, they did one great thing right and that's YOU.
NO, I will not allow you to work constantly without rest because I want to spend quality time with YOU.
NO, I will not share you with Mammon or Gaga or whatever other idols your world invents because I want all of YOU.
NO, I will not accept any substitutes because I made YOU.
Basically God is breaking the pattern of a society that says 'yes' to virtually everything and inviting us to say 'yes' to Him by saying 'no' to those things that harm us and separate us from Him and those who love us. Our small 'no' can change a pattern and lead to an ever greater yes.