Get ready for rain drops on roses, puddles in driveways, and a small creek between our patio and the parking lot.
Get ready for rivulets on the windows, nonstop dancing on the roof, and mud tracked across the gray tile of our kitchen floor.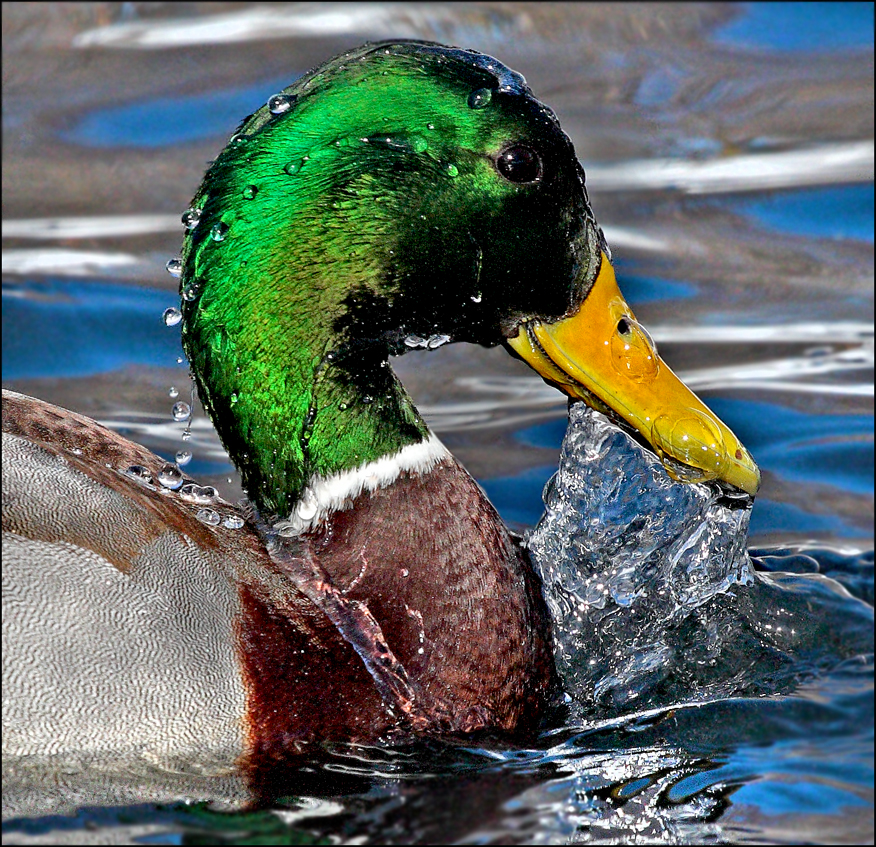 Forget your rain gear and weather reports.
Slide into the water like a duck. Swim. Fly. Hop.
See the world like a tadpole: new, fresh and game.
Get ready.
The sky will be gray, relentless and constant.
Decide now to drown in its kisses.
Get ready.
The sun will be absent, tentative and weary.
Choose now to forgive its weakness.
Get ready.
The storms always come.
Resolve to meet them with love.
Today's poem was inspired by "On Tadpoles and Joy," a homily by Fr. Brian Zumbrum, OSFS. Oh, and the weather report.
Tadpole Photo credit: RayMorris1 / Foter / Creative Commons Attribution-NonCommercial-NoDerivs 2.0 Generic (CC BY-NC-ND 2.0)
Duck Photo credit: ViaMoi / Foter / Creative Commons Attribution-NonCommercial-NoDerivs 2.0 Generic (CC BY-NC-ND 2.0)